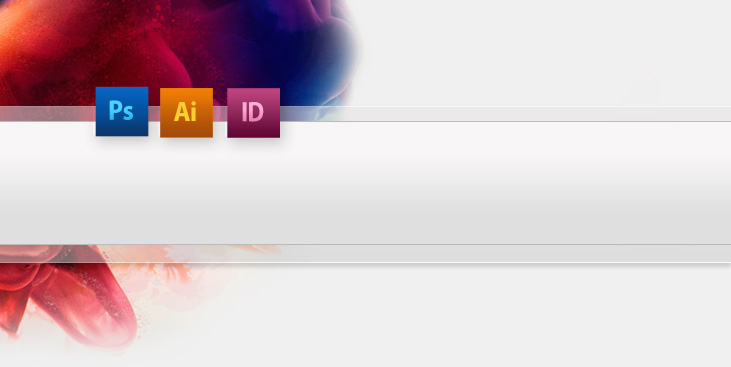 Depositphotos Extension
for Adobe Photoshop, Illustrator and InDesign
Download right now
Download the free Depositphotos extension for the popular image editors Adobe® Photoshop®, InDesign® and Illustrator®. Working with millions of stock images while concentrating on your important projects has never been so simple!
Depositphotos Extension for Adobe® Photoshop®, Illustrator® and InDesign®.
A new Depositphotos extension provides you with a comprehensive suite of advanced search functions, allowing you to quickly and efficiently browse millions of stock files available in the Depositphotos' collection. Not only can you buy the images you need from within Adobe® software, you can evaluate the suitability of different files before you buy them, simply by dragging the image preview to the work area of your current project. Moreover, the extension saves all your Depositphotos purchases. In order to access them, just go to the appropriate tab. Besides, our plugin gives you up-to-date information about the number of credits you have in your account and your subscription plan; you can also quickly access your credits or subscription pages via the extension to buy more or renew.
The new Depositphotos extension for Adobe® Photoshop®, InDesign® and Illustrator® is a simple and a convenient way to access all of Depositphotos' principal features without leaving your image editor.
Download the beta version of the Depositphotos extension right now and see how convenient it is to use!
We encourage you to share your feedback about the extension so that we can fix all the bugs; please write us at adobe@depositphotos.com
The most active testers will receive pleasant bonuses from Depositphotos!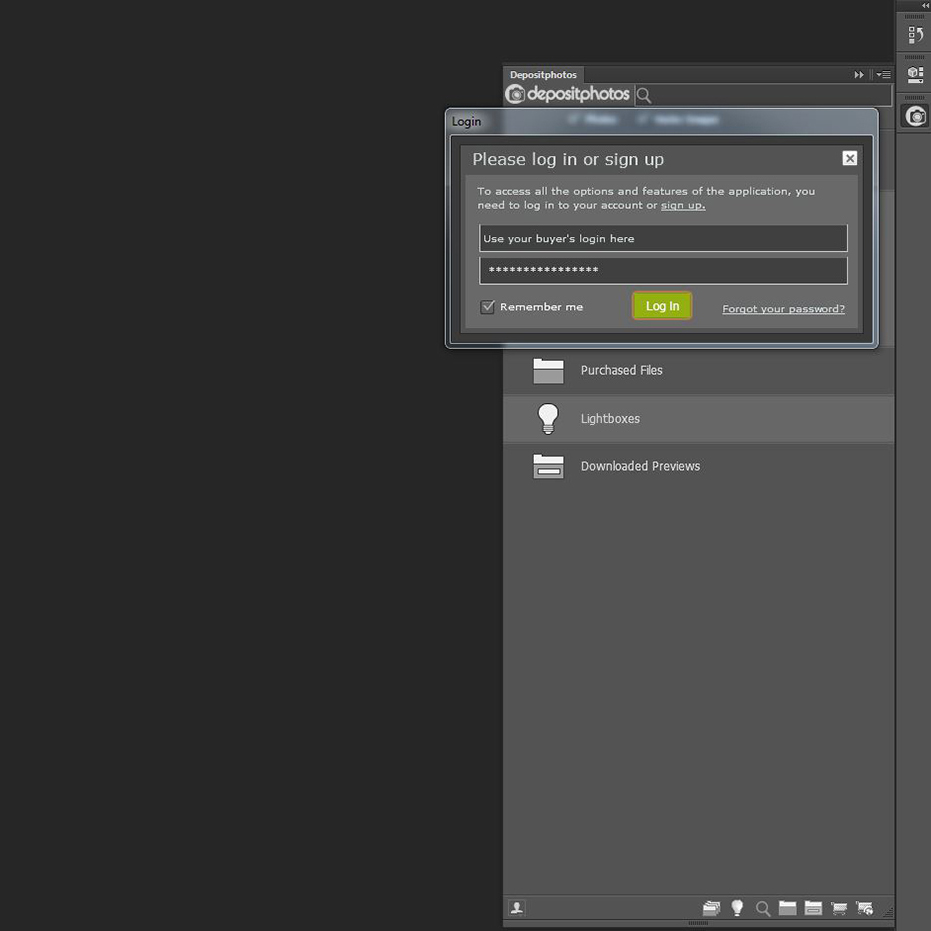 It's so simple to start working with the extension: enter the login and password of your Buyer's account at Depositphotos.com.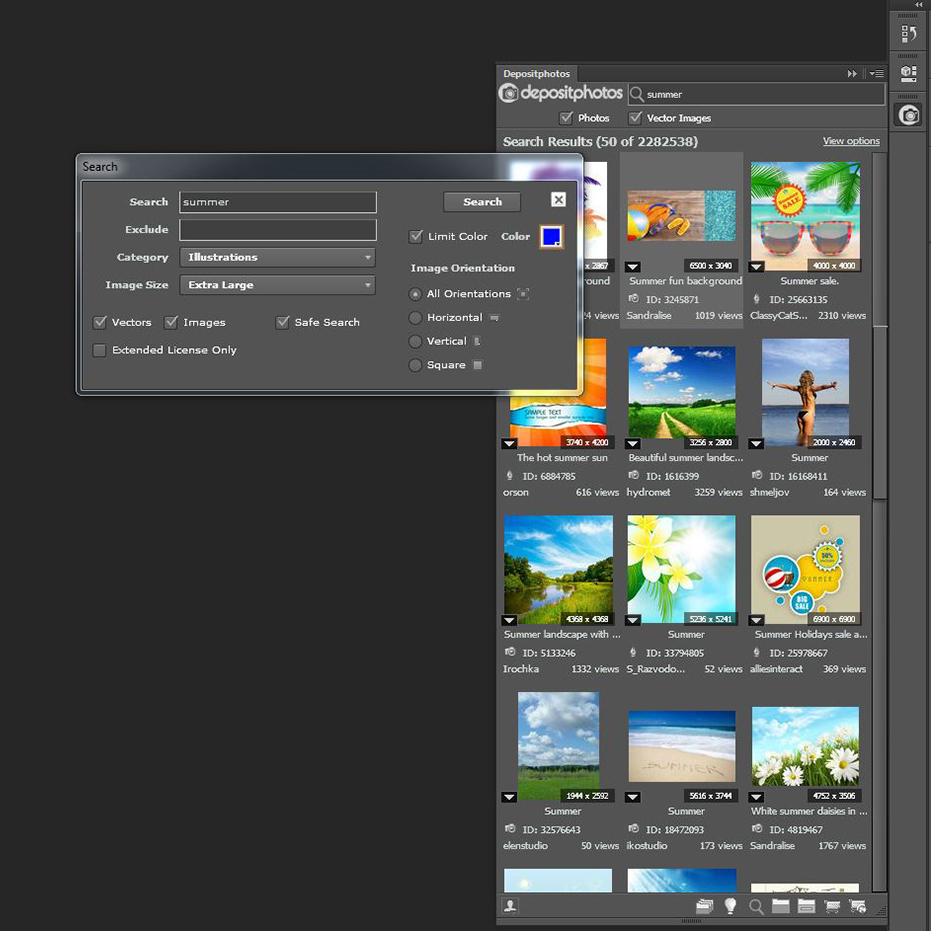 Use search or advanced search to browse our image collection.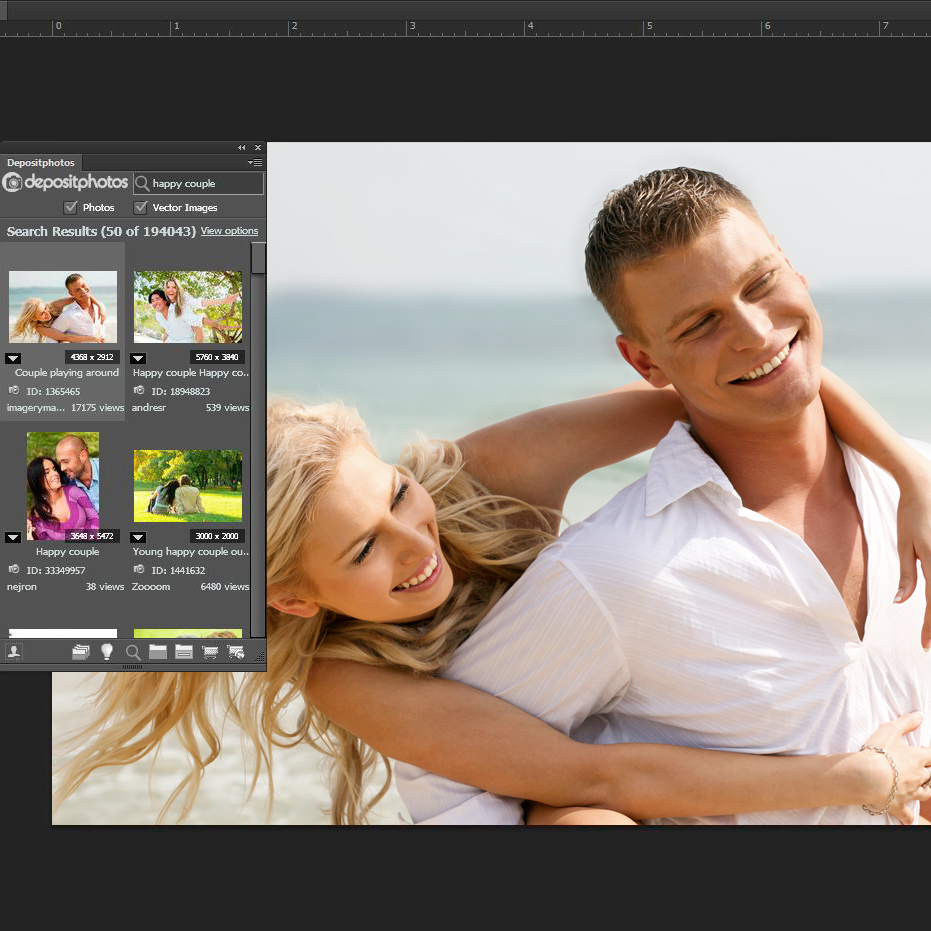 Drag your purchases or image previews to the working area of Adobe Photoshop, InDesign or Illustrator.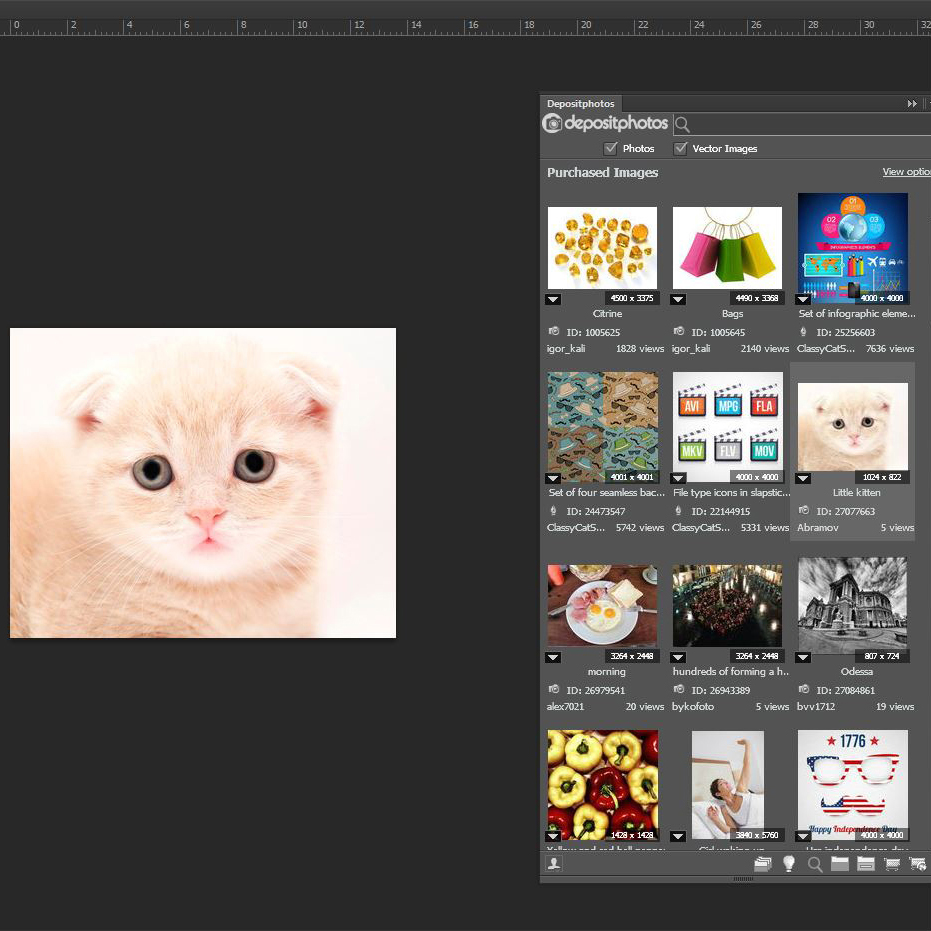 The extension stores your purchases, saved previews and lightboxes.
Installation instructions: Go to your downloads tab to find DepositPhotosPanel.zxp. Just launch it to start Adobe® Extension Manager. During the installation, Adobe® Photoshop®, InDesign® and Illustrator® must be closed. After successful installation, you will find the Depositphotos extension in Main menu > Window > Extensions. If the downloaded file has a .zip extension (DepositPhotosPanel.zip), please rename the extension to ".zxp" before installing the file.