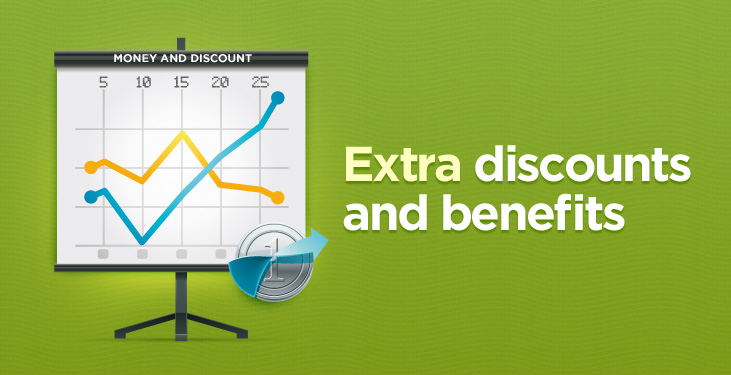 With our promo codes, you can get a discount for purchasing – or even free images!
Do you have a promo code? Great! Enter it here:
Before you can use your promo code, you must login to your account (or sign up).
What are promo codes?
Promo codes are special codes which give Depositphotos users extra discounts and benefits.
There are three types of promo codes:
1
Promo code
for a purchase discount:
This promo code allows you to purchase credits or a subscription at a discount. After you redeem a promo code, you will see a discount symbol on your menu toolbar, and on pages where you purchase credits or a subscription.
2
Promo code
for a downloading discount:
This promo code gives you a discount for certain image sizes and/or licenses for a specified period of time. After you redeem this type of promo code, you can open an image and see that the specified sizes or licenses are discounted.
3
Promo code
for free credits or a free subscription:
This promo code adds a certain amount of credits or a subscription to the account, which allows you to use our services for free, as if you purchased the credits or subscription.
A promo code can be redeemed only once per person.
Every promo code has its own life span; when you receive one, you should also be told its expiration date.