PHOTOGRAPHER'S TUTORIAL
6. Title, description, keywords
File name:
It is well known that files with names beginning with the number "1" or the letter "A" will appear first in a search result. On our web site it is forbidden to manipulate search results in that way.
Titles should accurately reflect the subject (in English).
Description:
You should describe your Image as fully as possible; that can help you a lot when an inspector is reviewing your Image for approval.
Keywords:
Well chosen keywords will save designers time when looking for an Image and will help you to efficiently sell your Images.
Pay attention to this, even though keywords ("tags") are also controlled by our inspectors.
Do Submit: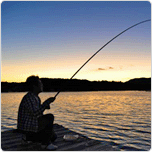 Keywords:
Man alone, Seashore, Silhouette, Sunset, River, Nature, Fishing-rod, Fishing, Summer, Hobby.
Category:
• People;
• Other.
Do NOT Submit: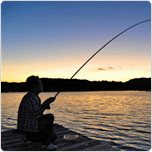 Keywords:
Traveling, Holidays, English language, Walk, Time, Wood, Water.
Category:
• Architecture & Buildings;
• Cities.
Summary:
Keywords should describe a particular Image precisely, rather than your subjective associations regarding it.
Your associations could be too far from the object itself and will lead to unnecessary confusion.